Introducing the future of content connection for the language industry
by Lukasz Rejter, on Dec 4, 2018 12:27:48 PM
Woah! A 14-year-old Dutch company with a US startup vibe! – this was my first impression after I joined the team on the 1st of October. How the hell do they do this?
I am Łukasz Rejter, a linguist by education, technology expert by passion, and a sales person by experience. I'm using this mixture of skills to consult on the best translation workflows, train in the use of translation technology, and manage sales processes of technology and services. I am what some would call a language industry veteran.
I joined Xillio with an old-time friend and colleague Mathan Sivaloganathan. He would introduce himself as a computational linguist with 10+ years of experience in the localization industry. He's experienced in running global sales teams, passionate about leading and empowering people. You will never miss the fact that he is in the room, and although he lives in Germany, he has a strong British accent.
So why are we here?
To answer this question, let's take a look at a more burning one: what's the biggest challenge in the language industry to date?
Looking at the translation industry and the available technology, we can clearly see the status quo of the tools and ideas created a long time ago. CAT tools or MT systems have been with us for over 20 years, and, in principle, they are pretty much the same.
We have seen the feature race and the way solution providers develop their tools: there is more complexity, but, in essence, they all revolve around the same basic concept. And therein lies the rub: with so many tools, we are still struggling to provide an easy and streamlined end-to-end experience in the translation process. As each tool only focuses on their part of the workflow, they tend not to pay much attention to the bigger picture.
Why has this become a problem by 2018?
There is a huge difference in what we translate today, and what we translated 20 years ago. There is also a difference in how we organize our work – and how we communicate with our clients.
Language Service Providers have realized this already and many are consciously working on trying to renew and revitalize their offer, workflows and processes: they provide services that go way beyond a TEP. LSPs today integrate with their clients' systems directly and work with them from the very moment a piece of content is created until the delivery of the translation.
These days, this desire to connect, however, can only mean one thing. Struggle.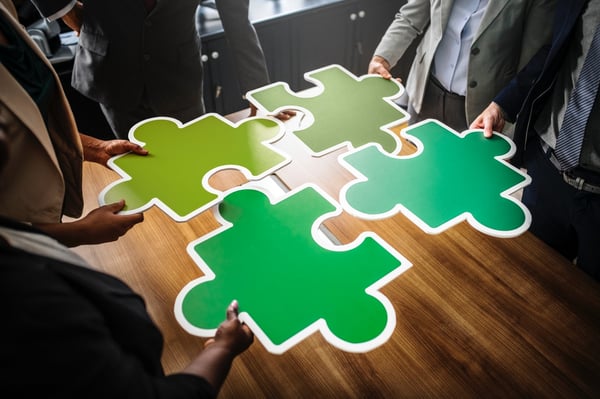 Even the most tech-savvy, creative and fast-paced LSPs find themselves in a technological void: there are so many systems out there, and every one of them is different. Building one-to-one connections is not the most efficient approach.
So this is why we are here:
Xillio has an outstanding experience in content management. Four years ago, they decided to productize the solutions they were using for migration projects, and create a unified API that connects to multiple content repositories. Earlier this year, they decided to focus on the localization industry as their target market.
It was evident to us, that we should work together. They have a product, and we have the right expertise to introduce this mix to the translation and localization industry.
Let's get this party going!
Of course, we have been busy in October. To shake things up a bit, we came up with a very generous offer for the first 25 clients who approach us wishing to reach the next level by introducing Xillio's cutting-edge API for localization. It is a unique chance to integrate 20+ content management platforms under one API: and, if you are one of the first 25, you will get all 20+ connectors – for the standard industry price of one
Introduce Xillio for all your internal systems, TMS, CAT or MT platforms and connect with up to 100 client-side content systems – so you will be able to create your own unique services and get ahead of the competition.