4 Content Challenges for Localization Departments
by Rikkert Engels, on Sep 12, 2018 10:04:33 AM
Managing localization projects from beginning to end, working closely with language specialists, developing project plans and workflows, managing time, budget and resources. Working as a Localization Manager means facing many challenges. We explore 4 basic challenges for localization departments that we have seen over the year with regards to content.
1. Growing number of repositories
Content is everywhere. It's stored on large number of different systems within the organization, such as your CMS, code repositories, customer service systems and many more. Actually, the number of systems keeps on growing. New content management systems arise to the market frequently.
2. Different formats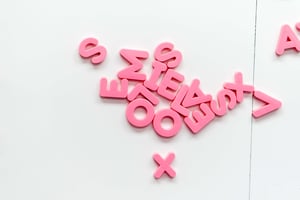 How your content is stored is just as important as how it's served. Let say, you are translating content coming from three different web content management systems, for instance EPiServer, Sitecore and Adobe Experience Manager. Each of these systems use their own file format. To save time, it would be best if there is a way to transform all content into one uniform file format, so it can be easily integrated with your TMS.
3. Manual processes
Manual processes are not only inefficient, they have a higher margin of error and are not as cost-efficient as streamlined automated processes. But we do so see that manual work are still a common thing in the translation process. Especially, selecting and uploading content that needs to be translated into a TMS is done manually, whereas integrations (link to SDL page] are possible to provide a more automated and user-friendly process for your internal and external customers.
4. New features
Context is essential for delivering quality translation. In-Context Translations is a relative new kid on the block and it needs to be supported in your translation process. This usually results in an inevitable update of your current processes and workflows. This upgrade is not only expensive, it also results in downtime of your current translation process.
Are the content related problems known to you? With the Xillio single API and connectors you are able to integrate with all of your systems at once. Xillio offers one API for 20+ CMS connectors that you can use to connect your content repositories with a TMS of your choice.
If you would like to learn more…
----------------------------------------------------------------------------