Is your multilingual website meeting the expectations of your global audience?
by Yuka Nakasone, on Oct 5, 2021 4:33:41 PM
This blog is part of a series of three articles written by Yuka Nakasone, international growth strategist and localization industry expert. Yuka caught up a few weeks ago with Rikkert Engels, CEO and founder of LocHub, to discuss globalization trends, issues facing localization professionals, and industry innovation. The third and final article dives into the value of personalization on multilingual websites, including how to ensure your visitors enjoy a great digital experience in every language and every local market.
If you own a multilingual website, you're probably already aware of the value of connecting with your global audience in their native language. It's never just about bridging the language gap - it's about creating unique, localized experiences for different customer segments.
With just a quarter of the world using the internet in English, it's clear that you need to pay attention to all the nationalities you're offering your product or service to. Localizing your website can lead to increased conversion rates, better brand visibility online, and improved customer satisfaction. All of this ultimately impacts your company's bottom line.
But are you localizing the right way and constantly ensuring the best quality across languages? Are you living up to the expectations of your global audience?
Every user expects a personalized experience
In the past, personalization was used as a differentiator that could provide companies with a competitive edge. Today, it's basically the norm.
Your site visitors should feel like the content was produced by someone local. Moreover, they should interact with your website in a way that feels natural to them. There are significant differences in websites all around the world when it comes to common layouts, navigation buttons, links, multimedia, visual representation, and colors. This is because customer behavior and expectations vary from country to country.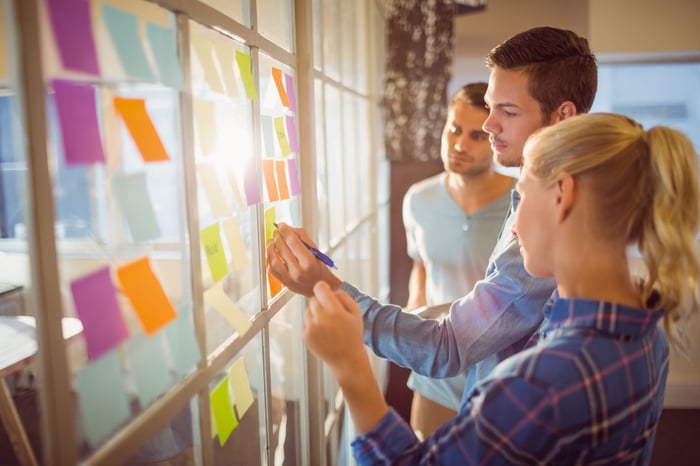 A well-known example of high-quality website localization is IKEA. The world's largest furniture retailer has gained a reputation for its creative marketing campaigns and creating unique web experiences. When you open up their website, it automatically recognizes your location and delivers relevant, top-notch content in your native language. This required a fair amount of testing and QA.
Believe it or not, it's easier than you think to build a great and functional multilingual website. You don't have to be IKEA to create amazing, error-free experiences. As a matter of fact, there's a fairly easy way to include localization testing in the step between your CMS and web publication that will prevent many errors.
Innovation in the world of multilingual website QA
Rikkert Engels, CEO and Founder of Xillio, is also behind the solution called LocHub that can help improve content testing and publishing workflows without changing the marketing tech stack. It was built upon the team's 15 years of experience performing web migrations. By looking at old web analytics reports and the types of errors that continuously came up, Engels saw a critical gap that needed to be filled.
Before LocHub, there was no tool that could help with quality assurance and SEO checks between the CMS and the web publication, let alone one that didn't come with a steep learning curve. LocHub's biggest innovation definitely comes from its technical side.
LocHub is a fully automated QA tool that crawls your multilingual website and provides practical tips for solving errors that occur due to friction in automated content localization and publishing workflows.
On a clear visual dashboard, you can easily spot mistakes related to language consistency, language quantity, localization experience and reference, geographical targets, content duplication, translation URLs, and search-friendliness. This tool makes it a lot easier to improve your SEO and UX.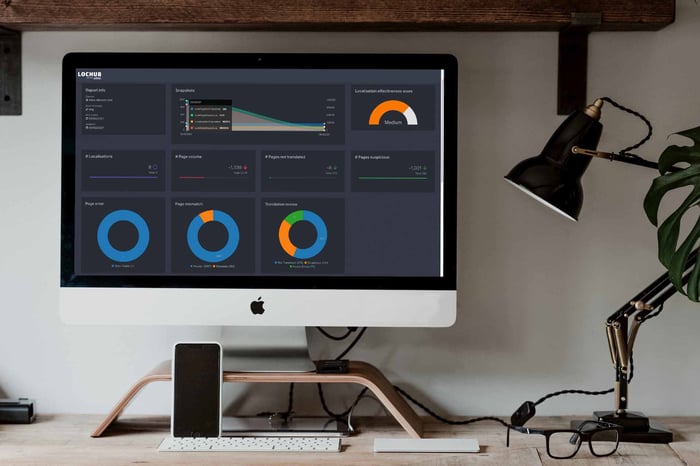 Helping differen

t stakeholders achieve a common goal
LocHub enables the various stakeholders that participate in localization and international expansion to collaborate with each other. Let's take marketers, SEO specialists, and localization managers for instance.
SEO specialists rely on dedicated tools that can only look at a technical setup and see the declared language. However, these tools usually don't have a functionality that recognizes if the right language was declared. As you might have guessed, LocHub does this.
Localization managers can claim their seat at the decision-making table by proving they bring tangible business results to their organization. LocHub also covers the needs of marketers who care about CTRs, conversion rates, capturing leads, and improving online visibility because the quality is already there.
Curious to discover where your multilingual website stands in the eyes of your global audience? Start by mapping out your website errors: sign up for a free LocHub Insights report or schedule a demo to see the tool in action.
----------------------------------------------------------------------------